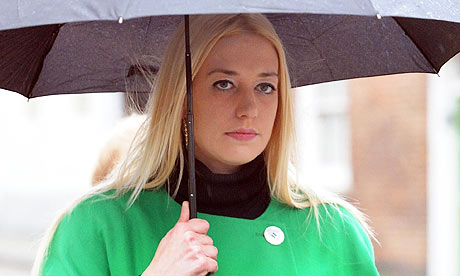 Jemima Phillips, official harpist to Prince Charles,
was found guilty
of handling stolen goods at Gloucester Crown Court today, having already admitted fraud. Apparently the cause of her offending is drug-related.
She has been told that a prison sentence is likely, and was granted Bail until the sentencing hearing. Story on video from the BBC
here
.
Questions for AS students:
1. Who will have decided her guilt?
2. What grounds for appeal are open to her?
3. Would you have given her bail or not, and why?
4. What do you consider an appropriate sentence to be, and why?